What is Web Writing?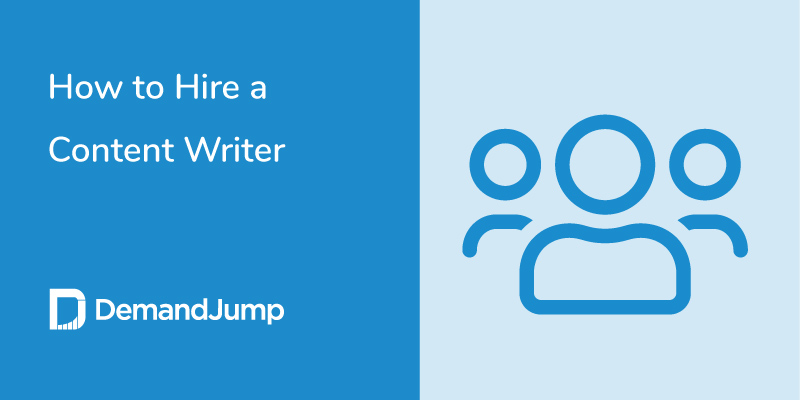 Web Content Writer Job Duties
Creating engaging content that attracts and retains readers' attention by using effective language, style, and format choices
Researching topics to create original articles or blog posts that are relevant to the company's business goals
Conducting interviews with experts in the field to gather information for the project
Collaborating with other company departments to ensure that the end result meets the client's needs
Reviewing website stats to determine what topics are most frequently visited by readers
Writing, editing, rewriting, and proofreading content to ensure that it is well written, grammatically correct, and easy to understand
Developing marketing campaigns that include brochures, flyers, email campaigns, and other materials that promote products or services
Creating a website's content by writing original text and uploading images and videos
Contributing to the company's culture by participating in team meetings and social events
Web content writers' salaries vary depending on their level of education, years of experience, and the type of company they work for. They may also earn additional income through freelance work or commissions.
Demand for web content will continue to increase as websites seek to provide information in a clear and concise manner. However, automation may limit the number of jobs available for web content writers because some software can write simple web content.
Web Content Writer Job Requirements
Education: Most employers require web content writers to have at least a bachelor's degree. Some employers prefer candidates who have a master's degree in English, journalism or another closely related field.
Many employers prefer candidates who have experience in both writing and web content. Candidates can gain this experience through internships, freelance writing or other relevant work experience.
Training & Experience: Most web content writers will receive on-the-job training from their new employers. This training will help the web content writer learn the specific style and format requirements of the company's website. The training may also include instruction on the company's content management system (CMS) and any other software the company uses.
Some web content writers may receive training in a related field before becoming web content writers. For example, a writer who has worked in the technical or marketing field may receive additional training to learn how to write content for websites.
Certifications & Licenses: Though certifications are not required for web content writer jobs, these credentials can offer candidates a competitive edge over other applicants. Certifications also allow professionals to learn more about their role and responsibilities.
What do I need to be successful as a web content writer?
Obviously, to be a successful web content writer, you have to be able to write well. That pretty much goes without saying. However, there are a lot of other things that go into web writing success, so check out the following items to make sure the field is a good fit for you:
Web content writing doesn't always follow traditional grammar rules. It's far more important that web content be engaging to website visitors than 100% grammatically correct. If you aren't able to produce a fun, conversational tone with your work, web content writing may not be for you.
Web content writing is nearly always done on a "ghostwritten" basis. That means that you're producing content that will be published under other peoples' names. Since your name won't usually be attached to the final live version of your work – and since you'll be expected to edit your "brilliant" work to your client's specifications – anyone with an ego need not apply.
Web content writers must play well with others. I've hired writers of my own in the past, and you'd be amazed at how many people flake out on assignments, turn in sub-par work or simply fall of the face of the planet. If you want a shot at the jobs that pay well, you need to present yourself as a responsible, easy-to-work-with writer who meets his obligations without requiring a lot of paper-chasing on the part of the client.
To summarize, do good work and don't be a douche about it. You'd be amazed at how many people fail to live up to those two simple criteria (and how many jobs you can pick up as the result of other writers' failures)!
What does a day in the life of a web content writer look like?
This one's incredibly difficult to answer, as every day can be different for web content writers. When I was working as a solo freelancer, for instance, my days looked very different than when I worked for a single employer. Right now, I manage a content team, so my days have changed yet again in order to balance the administrative demands of my company with its content needs.
Writing, or getting ready to write. This could mean researching a topic, outlining an article, writing a draft or proofing the draft before submitting it to a client.
Project management, such as communicating about deliverables and deadlines with clients. This could also encompass asking clients for clarification, getting topics approved and having drafts reviewed.
Prospecting for new clients. Often, this means searching job boards and applying to listings, but can also include things like expanding your portfolio and publishing new articles online to build your personal brand.
Skill building. If you've decided to focus on a particular niche, you have to stay up-to-date with what's happening in your industry. That means reading articles, watching videos, checking out slide decks and more.
Business administration, such as invoicing clients, handling bookkeeping issues, filing taxes and keeping any licenses needed current.
If you're just getting started, you may spend more of your time on personal brand building and prospecting for new clients. As you build your book of business, your days will likely shift to more writing, project management and business administration.
Even as your business matures, however, you may find that you have individual days that involve more of one subset of common activities than another. That's one of the truly beautiful things about writing for the web – every day is different, and every day is up to you!
DemandJump Website Writing Content Services
DemandJump is a content marketing and attribution platform that gives brands real-time insight into the exact keywords and questions that will help them win search rankings and stand out against the competition. We also recognize that these insights only provide value for brands when they are leveraged to create excellent content. That is why our content team is dedicated to not only producing top quality content, but also educating others on how to execute with the tools on our platform.
If you already have internal writers, they can use our automated content outlines to guide their process and naturally create SEO-optimized website content. Or, if you're looking for a turnkey solution to website content writing, we have the connections and partnerships to take this project off your plate. Contact us today to discuss how DemandJump can help you achieve website content writing goals.
Source:
https://climbtheladder.com/web-content-writer/
https://writeyourrevolution.com/what-is-web-writing/
https://www.demandjump.com/blog/how-do-i-hire-a-content-writer-for-my-website